Get By With a Little Help From My Friends...
Hey Friends! It's been awhile since I've posted. In fact too long. But… so much has happened in my theatre life. I've become a company member and then took over the Managing Director role at Glass Mind Theatre. I'm also mid-run for a show I directed called And Underneath the Moon. Okay - well that doesn't seem like that much when I word it that way, but...
4 tags
Thank You Rusty.
There's been a lot going on in my theatre life lately, almost too much to have time to write about it all (I'll break it down soon, I promise!). But when someone from your past makes their final exit, it's time to slow down and reflect on their role. I recently learned that Rusty Clauss has passed. If you grew up during theatre in Fairfax county, more than likely you had some...
4 tags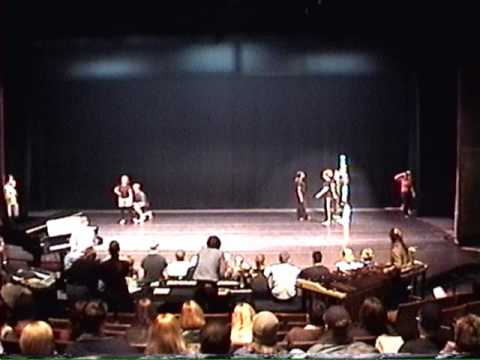 4 tags
First Review of MIXTAPE →
26 tags
Mini Reviews!
So I've seen a fair amount of theatre over the past couple of months, but have not been doing my due diligence to write about them. So here goes, one sentence reviews on all the shows I've seen in the past three months: Street Car Named Desire at Spotlighters Some standout characters with a beautiful use of space & set, missing the mechanics of an abusive relationship. In the...
11 tags
Are the arts really that important?
So it's been a bit of a bad month for theatre… Intiman has cancelled the rest of their 2011 Season due to budgetary concerns. Baltimore Shakespeare Theatre has closed it's doors. Woolly Mammoth sent me an email begging for donations because the National Capital Arts Program got their budget slashed by Congress. <insert anti-republican statement here> It got me thinking?...
6 tags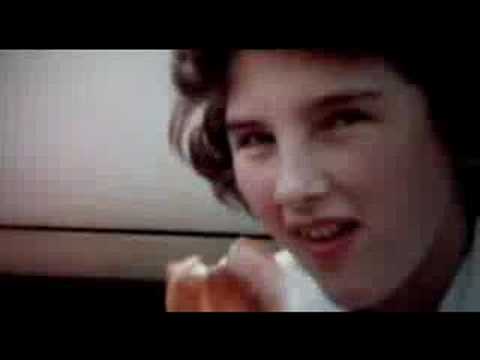 4 tags
Watch
Stephen Aldy Guirgis has a new play opening… Motherf**ker With A Hat As I have a feeling I won't be able to go to NYC to see it, I'll just have to wait until it's published. Patiently waiting. Does SAG have a fan club? Because if so, I'm so in. (original link)
5 tags
Oedipus El Rey at Woolly Mammoth [REVIEW]
So after my last experience at Woolly, I told myself I wouldn't go back. Yet somehow on Sunday afternoon I found myself driving once again down to D.C. with the boyfriend to take in Oedipus El Rey. Maybe it's my love affair with Latin culture, or my obsession with new adaptations of Greek plays, but something made me put aside my experiences and go in with an open mind. (And just so...
4 tags
Centerstage Names New Artistic Director →
Kwame Kwei-Armah was named Artistic Director today by the Centerstage board. Granted I don't pay attention to much of what Centerstage does, mainly because their artistic choices have been safe for way too long. I have a lot of theatre friends expressing their excitement on Facebook. However, after watching the video I became less excited about his presence. One thing I've come to...
5 tags
I hate the term New Years Resolution...
I really, really do. I feel like it's a crutch to "try" and change yourself. I also think that calling something a New Years Resolution is basically setting yourself up for failure. We all expect New Years resolutions to fail, so why give yourself that mindset at the beginning of the year? That's not how I want to embrace new opportunities. So I'm working on...
5 tags
Watch
Russell Brand improvs a Shakespearean backstory for nearly 5 minutes… If only all actors allowed themselves to let go like that.
2 tags
4 tags
Watch TV and help one of my favorite rescue...
That's right. All you have to do is watch an hour of television the Saturday night after Thanksgiving. For those of you who know me, you know that I have an adorable pitbull (pictured) who is the light of my life. I've also been involved in rescue groups for a long time (off & on) and worked at a vet hospital right after college. I've always loved pitbulls. They get a bad...
2 tags
Best Casting Call EVER.
I found this thoroughly enjoying. I hope you do as well! SEEKING ATTRACTIVE YOUNG FEMALE FOR DORITOS CRASH THE SUPER BOWL COMMERCIAL CONTEST   You: More conventionally attractive than not, but supermodel quality not needed. Size 4-6 (not 6-8) or smaller. Bust size should be C cup or larger. Should appear to be between 20-30 years of age.   Acting ability, comedic timing,  and lack of...
3 tags
Oh Woolly, not again...
About two weekends ago I went to see In The Next Room or The Vibrator Play at Woolly Mammoth in DC. I'm addicted to Sarah Ruhl's work and my next post is going to be about the play itself, but I need to get something off my chest before that. I've have a mixed past with Woolly as an organization, good and bad experiences. I was all primed to write this great post about how I had...
4 tags
Falling in Love With What You Do.
A few nights ago I was watching Buy the Ticket, Take the Ride. Yet another documentary about Hunter S. Thompson, a personal hero of mine. I think most people like him because he is the epitome of the drug culture in the late 60's/early 70's and was almost certifiably insane. For me, I love him for a different reason. I've never been one who was into drugs, I drank a bit in my...
4 tags
Apparently, I'm not the only one... →
I wrote my last post about Dream Casting quite a few days before it was published (something up with Tumblr queuing maybe?), well apparently fellow Cornish alum and theatre blogger Josh Conkel had a similar idea. He just made it way more fabulous. Glad to know that I'm not the only one being bored by the theatre blogs lately. Check out the start of Josh's series entitled "Best Worst...
3 tags
Dream Casting: A Doll's House
I remember an exercise we used to do in my Literature of Theatre class in college where we would cast the play we were reading with well known actors or actresses to help demonstrate that we understood the play and what it was about. There weren't any real constraints about trying to keep it as though you were casting today, so if you want to use a particular actor circa a particular time in...
6 tags
Playing with Dolls
I'm a sucker for the classics. Though I tend to work more with modern literature in my own art, there is nothing like a play that is able to transcend it's own time. A Doll's House is one of those plays. Written by Henrik Ibsen in 1879, it examines the ideals of marriage in Victorian culture. Mainly that woman are treated as play things of their husbands, to be molded to suite...
4 tags
Bittersweet Goodbyes.
Lately life has been a little rough. Too much on my plate, always trying to do things on my own, it truly could be a recipe for disaster. Somehow I've made it through though. With the help of my wonderful cast, crew & playwright, Hammarskjold has been able to live it's life on the stage. Though it started out rocky, I think it ended up somewhere that I can be proud of. It's...
3 tags
Watch
A good story, strong acting and zombies? What could one want more out of a TV show? Way to go AMC! (h/t to Josh Conkel for the video)
2 tags
Preview is here.
Tomorrow is Preview. I'm so excited to see this show up on it's feet. I seriously can't wait. Once it's open then it means phase one of my crazy three weeks is complete. Then I jet off to Seattle Friday morning for a friend's wedding. Come back Tuesday and then I'm off to L.A. on the following Saturday for a work conference that I'm speaking out. Whew!...
4 tags
The Final Stretch
This weekend is tech weekend for Hammaskjold and I'm really excited, though can't I believe it's happened so fast. There have been a lot of ups & downs (mainly downs when talking about casting), but I'm happy to say I think we're in a good place. We've gotten to the point where the actors are starting to dig in deeper and make choices that surprise me. As...
6 tags
Every F***ing Day Of My Life (a review)
I love documentaries, though I never seem in the mood to watch them. Every once in awhile, usually on a rainy weekend day, I get this spark and turn on my ON Demand to see what new treasures await me. Recently I had the intense experience of watching "Every F***ing Day Of My Life". One word. Wow. This documentary documented (b/c that's what they do) the last 4 days of freedom...
8 tags
4 tags
Finally, fully cast.
And I'm absolutely thrilled by that fact. Now it's time to get to work and get this show done. It's been a rocky process because of casting issues, but I also think it's been one of the more rewarding experiences I've ever had. It's amazing how much we learn from adversity. Btw, the picture is the poster, minus the details that the theatre puts on. If...
6 tags
The North Avenue Plays
So this weekend I had my first Artscape adventure. I know, I know, I should have participated long before now. I have my excuses, but this is not a post about excuses. I want to focus on a wonderful little night of theatre. 24 hour play festivals are sometimes hit or miss, but they always produce a strong amount of creativity. There is nothing like forcing a group of artists to produce under...
4 tags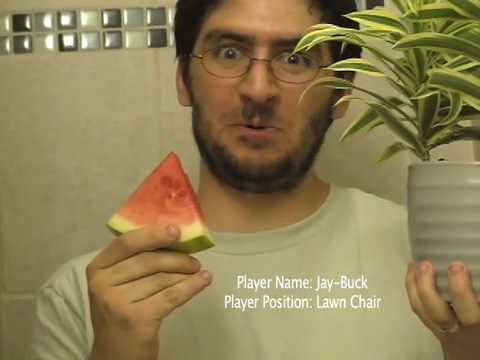 4 tags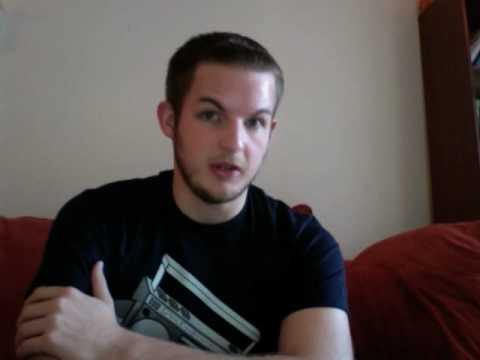 So back to 2.
Still waiting on the gentleman to formally accept the role of Charlie. In the mean time I've had an actor go MIA. I'm in a real FML mood about casting this show. I just want it to be done so I can focus on the real work we have to get done. Back to emailing, back to calling. Thank god I save headshots! If you know anyone… send them my way!
Only 1 Left To Go
So in the past week I was able to fill 2 out of the 3 missing roles. The one I'm looking to fill is the hardest by far for sure, which could be why I've been having so many problems filling it. I need a man in his 50's (or at least one I can make look in his 50's), who is smooth and charming. If you know anyone, let me know! So the journey continues, but at least I'm...
2 tags
Seriously, more casting?
Yep you heard right, I have to cast a role again. Just when I think everything is hunky dory I had an actor drop out. I understand why he did, he was offered a role in his favorite musical and just couldn't pass up the opportunity. If I was offered Martha in Who's Afraid, do you think I would stick around? I would at least help find a replacement. ;) It's a little different for...
3 tags
"Free speech means the right to shout 'theatre' in a crowded fire."
– Abbie Hoffman
5 tags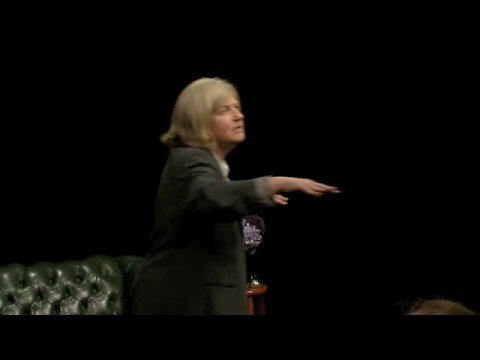 4 tags
Tragedy, full of laughter
I had the opportunity to see Tragedy: A Tragedy last weekend at Single Carrot (much thanks to Cole for the tickets). I had been excited to see it since Single Carrot had announced their season last year. SC really does do a great job of picking their seasons and have attracted a very talented group of actors & directors to work in their company. Tragedy never clicked for me though. Theatre...
3 tags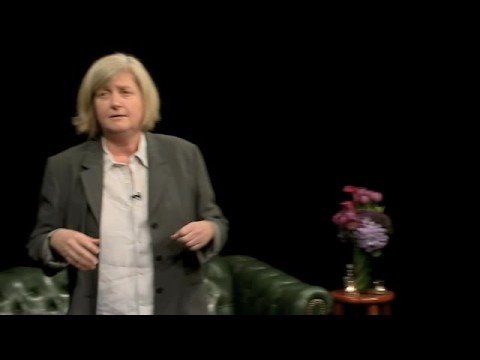 5 tags
Casting Woes
Casting is always difficult, no matter what show you're in, but for some reason casting my current show is becoming increasingly difficult. I kind of knew it would be difficult when I picked it though. It's hard to find 5 men who are available and are good caliber actors, especially when you're looking for 3 men in their 40's - 60's. What I'm surprised by is...
4 tags
Changing it up a bit.
I've been publishing at my B-more Theatre blog for awhile now, but I'm finding it kind of labor intensive. I've had this Tumblr blog for awhile now, but haven't really published anything of substance. Most of it has been pumped in RSS Feeds, not really anything of value that you can't get from me at other social media sites. So here's my solution… ...
4 tags
MD Film Fest →
Tried to see Putty Hill last night, but it was sold out before I got there. Maybe next time.
Privacy is about Trust. →
Etude it. →
What I've learned from Generation X. →
With Social Media, trust must come from the top... →
Do I want my association on my phone? →
Apprehension melted away into beauty. →
Google Sidewiki Allows Anyone To Comment About Any... →
Is your member community failing? What you need to... →
The Twitalyzer for Tracking Influence and... →